EXCLUSIVE FREE TOOLS & CLUB
FOR ALL OUR LOYAL CUSTOMERS
Before You use our free tools or club member below here, We want to thank you to you for being our valued customers and Thank you for trusting us to be your source for top quality products.We are grateful for the pleasure of serving you and meeting your client needs. And We want you to know how much we enjoy serving your hardware needs and consider you as our special customer. Of course we appreciate your orders, but we also appreciate the positive lift we get from your visits on our website regularly. As a token of our appreciation, We're enclosing bunch of Tools and Club exclusively we create for you. Enjoy and don't forget to come to our website as much as you can 🙂
ASTROPIX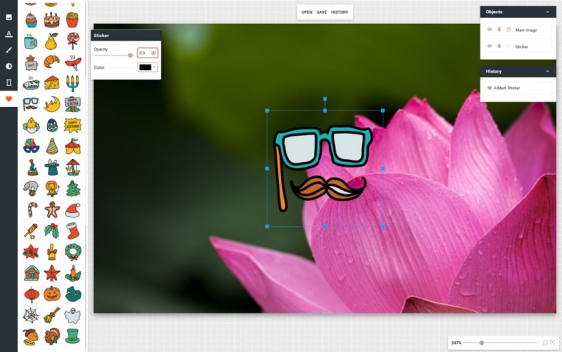 ASTROPIX Cloud Image Editor is a photo editing & manipulation application. It is perfect for integration into other projects or personal and other use. Unlike other similar products it is built with html5 and javascript and not outdated technologies like flash.
This makes AstroPix future-proof, allows for much better performance and cross-device compatibility.
GRAPHIX CLUB
Graphix Club is a growing collection of premium web graphics, containing 1200′s of graphics tools, web templates and design resources all put into one easy to navigate membership. Our awesome graphics make it easy for you to create great looking websites, blogs or even print and mobile projects – without design experience!
BACKGROUND IMAGE GENERATOR
This is a simple background image generator. You can choose the base color, pattern, intensity and a few other settings. It generates the image for you. Great for creating tiled website backgrounds.
MOCKUP MARS
Turn ordinary images into eye catching compositions with the power of perspective mockups. An efficient marketing tool perfect for enhancing your portfolio and showcasing your work, it requires minimum effort and yields maximum results.
username: mockupmars
password: mockupmars
TIMESPY
marketing application which helps your to create urgency, scarcity to your customer. It is very helpful for your email marketing.
You can create countdown timers to embed with your html email templates. You can choose your email timer among 18 pre-designed templates.
SHARE WHAT YOU FEEL ABOUT US
it will motivate us to do better